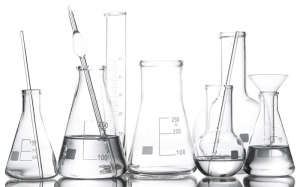 RSA Laboratories provides a wide range of radiological and radiochemical analytical services, including sealed source leak tests, radon-in-water testing, gamma spectrum analysis, and liquid scintillation. For information, quotes and quantity pricing contact Jay Dockendorff at 860-228-0721, or email at jrd@radpro.com.
GENERAL RADIOANALYTICAL SERVICES

Gamma Spectrum Analysis*
Any geometry–up to 2 hours' count
$105
Each additional hour
(Sample prep not included)
$6
Liquid Scintillation Analysis
Water, swipes or air samples
$20
Leak Test Kits
Includes all materials to perform
a sealed source leak test–
instructions, analysis, and report.

$35
Screening
Wipes
Gross alpha/beta
$13
Beta (LSC, up to 2 isotopes)
$20
Gross Alpha OR Gross Beta only
Soil
$39
Water
$39
Air Filter
$51
Gross Alpha AND Beta
Soil
$67
Water
$67
Air Filter
$51
Isotopic Separations
Water
Radon-222*
$50
Sample Preparation Charges
Soil, sediment, sludge
Drying, splitting, grinding
$15
Ashing, acid digestion
$25
Particulate Air Filter, Swipe
Ashing, acid digestion
$25
Liquid Samples
Pre-filtering, etc.
$10
Vegetation
Drying, grinding
$15
Ashing, acid digestion
$25
*Drinking Water certified by the State of Connecticut
Return shipping of all samples is billed at cost.